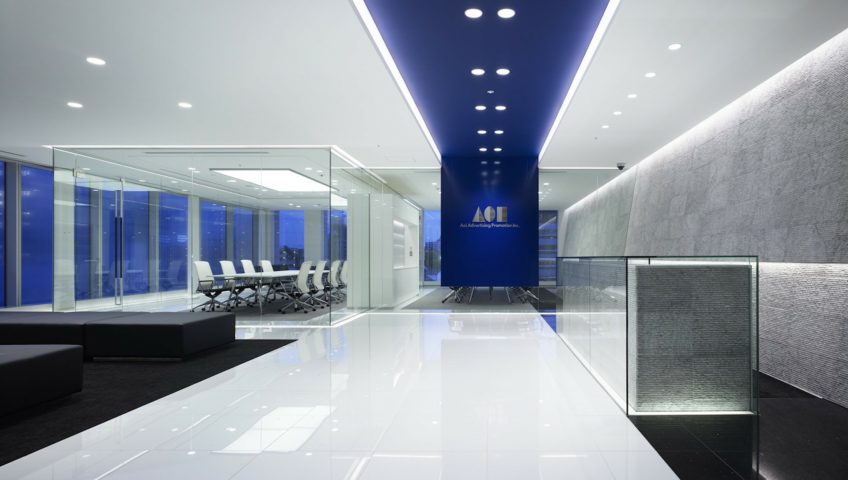 Artificial Light, part 1
Building designs combine both natural and artificial light. There are different ways to maximize the amount of both of those types of light. We focus on large windows in order to maximize natural light in our modular buildings. When it comes to artificial light, we provide LED lamps. In one of our past articles we have discussed the importance of natural light. We then spoke of factors to consider when planning window placement and planning your furniture layout. Today, we would like to discuss artificial light.
When undertaking decisions regarding lighting design for your modular building, Watts, Lumens and Kelvins are units important for you to be familiar with. Watts measure power consumption. Traditional incandescent lamps have generally been remembered for high Watt usage. Incandescent light power usage would also equal brighter bulb. The higher the number of Watts, the brighter the bulb.
This is not the case with LED's. Typically, comparing an old fashioned incandescent 100-watt light bulb with the LED; LED equivalent will have around 1700 Lumens while the Watt usage will remain very low, around 15 Watts. When it comes to light output, the brightness of the light, it is best to focus on Lumens. Especially when it comes to LED's. The number of Lumens will inform you of the brightness.
Depending on the weather conditions and building location, the demand for artificial light use will vary throughout the year. For commercial buildings, the light requirement is calculated per square meter/feet for each structure. The lighting is then installed making sure that the correct number of Lumens are there. In order to meet recommended light levels, the number of Lumens per square meter/feet can be raised either through the use of more powerful lamps or by the higher number of lamps.
Another important factor to consider is the colour temperature of lamp units in use. Typically, in order to achieve the best results, for office type spaces, it is best to use lamps with colour temperature closer to white. It means that the light colour will resemble natural sunlight. Thanks to crisp light like this, enabling to see details with no strain to the eyes, you will achieve a working space bright enough to comfortably work in.
Light colour temperature is provided in Kelvins scale. The lower the number the warmer the light colour temperature, the higher the number, the cooler the light colour temperature.  Daylight is categorized as 5000K colour temperature on the Kelvin scale and is considered a cool light. Office spaces typically use light colour temperature of 3500K to 4500K but you can use light which is cooler than that. Usually hospitals use coolest light on the scale. Cooler light gives focus and lets you see clearly. We use 4000K colour temperature lamps in our modular buildings. Warm light is classed as 3000K and less on the Kelvin scale and is best to use for home, guest rooms, hotels and restaurants, where you may want to relax.
Of course, the light calculation and installation is an experienced professionals job. We believe, that the knowledge into the subject enables undertaking informed decisions regarding lighting in your modular building even when an experienced advice is at hand though. A bit of knowledge means less money and time spent for trials and errors and/or shorter hours of advisory conversations with your electrician or lighting store technical department. Undertaking informed decision on the lighting subject in your modular building will influence the overall interior and exterior design and will increase customer satisfaction. Customers will simply like to spend more time in a cosy well-lighted room.