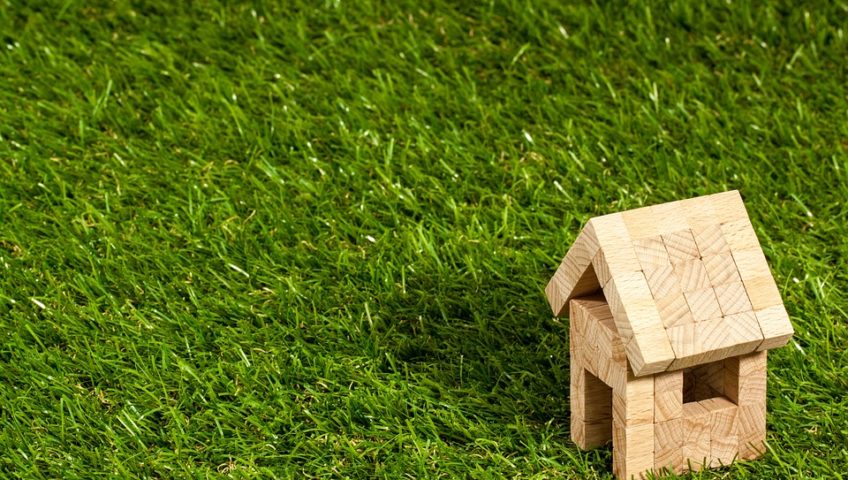 Plants
While planning the interior design of your new portable office, you may want to include some plants within the design. When, in the past, we discussed the subject of plants in the building interiors, we promised to discuss the subject of outdoor plants as well.
There are four beneficial elements that make up the idea of outdoor plants irresistible;
Environment
Health
Design
Branding
Environment
While discussing plants within the interior design of a portable office we talked about Bill Wolverton, a scientist who previously worked for NASA. His research for improving the quality of water and air with the use of plants concluded with publishing two books on both of those subjects. Wolverton not only succeeded with his research proving that plants have positive effects on reducing volatile compounds from the air but he also published a list of plants which are best for that. Via Wolverton's research, we are aware of the additional quality of plants also improving water quality.
As numerous discussions among scientists regarding the subject of global warming and its consequences are heating up around the globe we are all aware of the plants' ability to reduce carbon dioxide (CO2) levels as well as reducing other negative compounds present in the air. We may then want to consider investing our time into the subject of the importance of plants.
Other than the improvement of air quality while introducing plants to your local environment, encouraging wildlife growth could be seen as an additional benefit of the presence of plants. Larger amounts of plants will naturally encourage wildlife growth. In fact, if your portable office is based in an area with no greenery present at all, your landscape architect may suggest particular plants, in order to encourage certain species. You could for instance plant the type of greenery encouraging the presence of bees. Additionally, if your portable office is based along a busy road, you could benefit from plants' noise reducing qualities. This again will encourage wildlife to flourish.
If you would like to gain more insight and have a wider-reaching positive impact on local environment, you can research particular plants and their effects on wildlife or get more insightful advice from specialized garden designers, landscape architect or a wildlife trust.
In consequence, introducing more plants outside of your portable office will benefit the environment.
Health
Following from the above section on the environment, the next three sections could be seen as additional benefits or positive effects of the above. As already discussed, Wolverton researched not only the general idea of plants improving the air and water quality but also produced a list of plants which work best for it. A copy of his report can be found here https://archive.org/details/nasa_techdoc_19930072988/page/n0 More insightful information can also be found through many books and other sources, such as for example "Plant Biology Research and Training for the 21st Century" book which explains the importance of plants and also suggests certain solutions.
One of the most important conclusions when it comes to the general benefits of plants is their positive effect on our physical health. Other than the discussed benefit of plants as air cleaning device which in consequence is good for our physical health, there is the importance of the impact of our physical health into our emotional health as well. Presence of plants has positive effects on reducing stress levels. Plants are believed to have a positive impact on hospital patients and could, therefore, be used as part of illness recovery. Wolverton's research, discussed above, lead to inquiry of effects of plants onto patient's recovery. This lead to Wolverton's starting cooperation with another company on the design of ecology gardens for hospitals.
As an employer, you could also look at an additional bonus of plants because when our physical and emotional health improves it leads to raised productivity at work.
The benefits of plants seem to be never-ending.
Design
Plants on the outside of your portable office may also improve and compliment the overall design of the building, boosting the general image of the company at the same time. When planning the design of the building surroundings with the use of greenery, it is worth considering neighbouring areas. If surrounding areas are mainly concrete, your portable building could provide a role of green escape. If it's opposite and the area around your portable building is already green, your design could be seen as an extension of the natural world.
The design can be discussed with your landscape architect who will present you with multiple options. While thinking about the design, we advise considering all the beneficial elements of plants discussed in this article so that you can plan how many of those elements you really want to benefit from. The local environment, health, and branding can be seen as part of the whole outdoor garden design. This is part of the design planning. If you are taking advice from garden designer or landscape architect, make sure, that you stress these elements to him/her.
Branding
Another valid reason of the presence of plants on the outside of your portable building is branding. Your company's image is built via many elements and decisions you undertake. It is built through your social media, your website, your customer relations, the values you stand for and portray will built your company's image. This also includes how your portable building/office looks like and if you care for the environment and your local surroundings. This is part of your branding because it influences the way your clients feel about your company. It influences the way clients see you as a brand. Therefore, do use all the beneficial elements discussed above (environment, health, design) as part of your branding in order to show your clients what you care and stand for and what's important to your brand. Through that, you will build the idea of your brand in your clients' eyes.
Summarising the above four benefits of plants to our local surroundings, it is safe to say that plants play a very important role in our lives. It is then worth investing in plants, no matter where the reasoning behind our investment lies. Whether it is to all four discussed benefits, our planet or our own personal benefit, plants are definitely a long-term investment we should all consider to make.