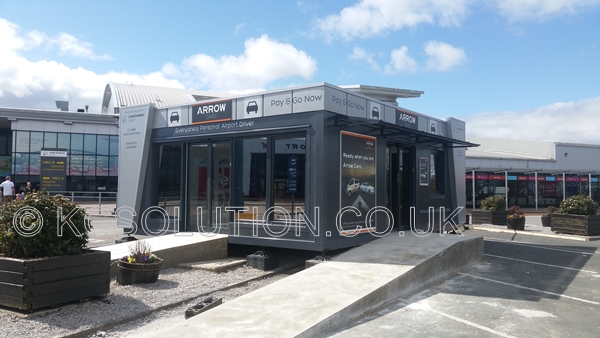 Site Preparation /jackpads/easypads/
As discussed in previous articles, there are several ways of preparing the ground under a modular building. Out of the list of four, concrete base and concrete blocks have already been discussed. We are left with the last two, which are as follows; jakpads/easypads and plastic building base (often referred to as a summer house base or shed base).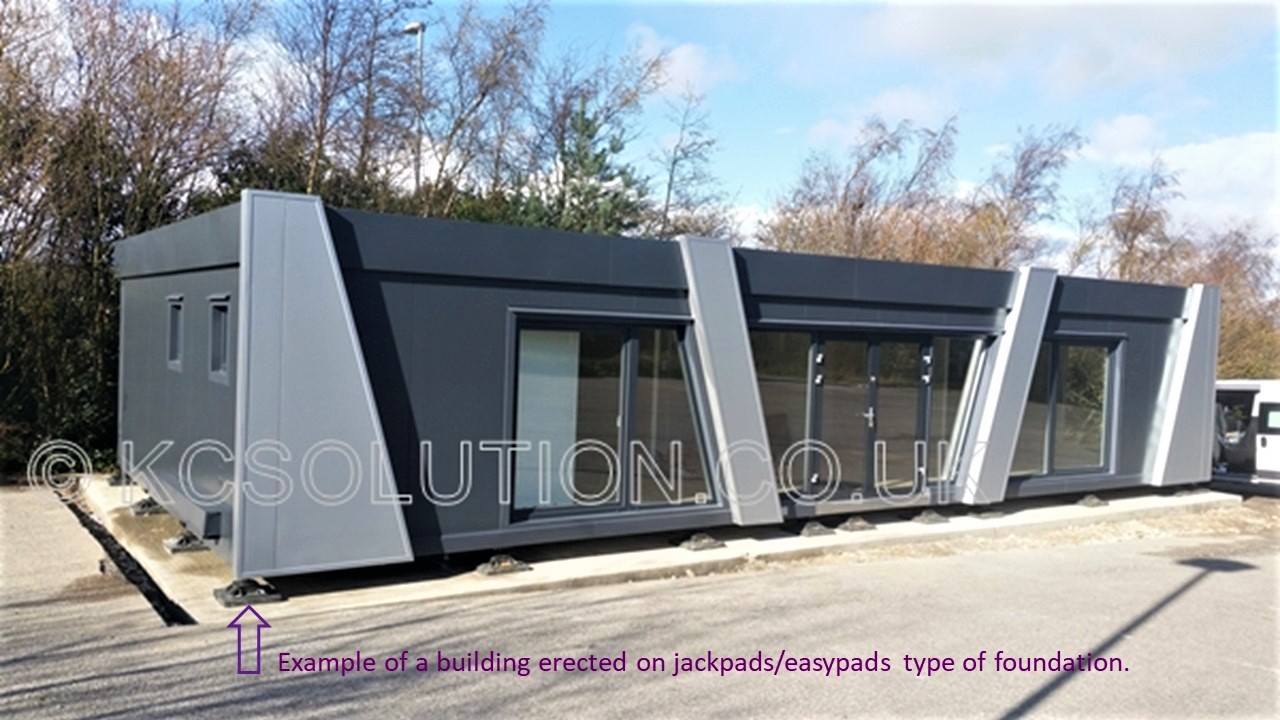 Our focus goes to jackpads/easypads for the current article. Let us start by clarifying that jackpads and easypads are almost identical products made by different brands. In our opinion, both are ok to use. We do not tend to advise on brands but rather on product types. Jackpads/easypads are ready to use when bought off the shelf, similar to concrete blocks in this sense.
During the process of designing a modular building for a client, we discuss various options for ground preparation choice under a building and it is up to our client to choose his/her preference. When it comes to the use of jackpads/easypads, ground surface already present needs to be firm, so that there is no probability of a building settlement. In most cases the surface present is concrete.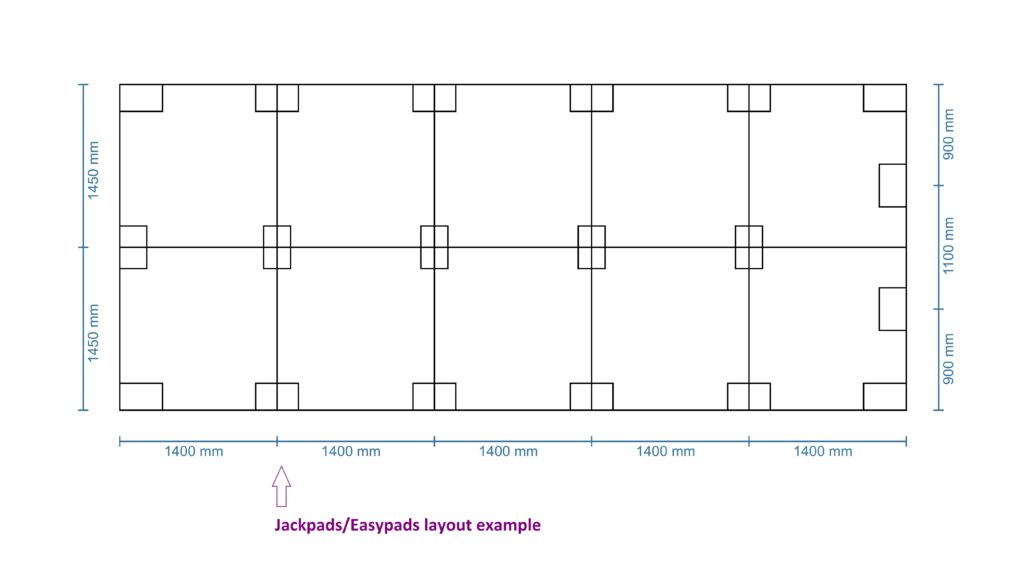 Jackpads/easypads layout is prepared by an architect and a client is provided with the layout drawings in order to prepare the surface prior to modular building arrival.
Some of our clients are not keen on using jackpads/easypads because of aesthetic reasons. Jackpads/easypads are similar in use to concrete blocks, leaving us with much the same aesthetic outcome. This means empty gaps under the building, as you may see on the photos of examples provided. If a client sees those gaps as an issue, it could be resolved with the use of metal cladding. We will discuss more options for upgrading the aesthetics of the modular building foundation in another article.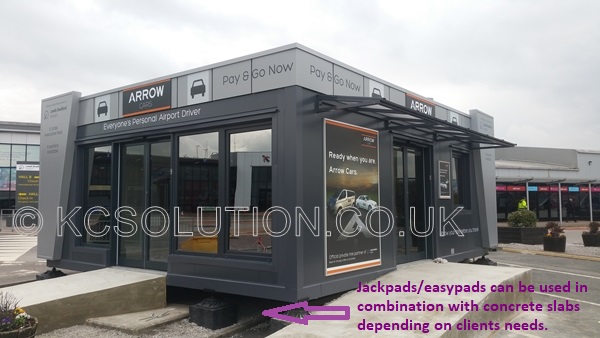 An additional advantage of jackpads/easypads use is the possibility of combining them together with a concrete slab. It is particularly useful if there is a need for access ramp construction and/or the outside staircase. Jackpads/easypads are therefore one of the most flexible and convenient ways of preparing the surface under a modular building.