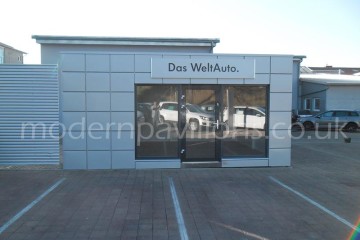 Modern Finishes & Styles
Extraordinary Modular Storage Units, at an Affordable Price...
The portable storage units manufactured by our company are very useful for warehousing or site storage. These modular units, made from sandwich panels, are a perfect solution for storing commodities, etc. because footings are not necessary and thus they can be easily moved to a different location. They can also be easily expanded, if you need more space.
Ideal for Warehouse, Secure Document, Site Storage, etc.
Mobile and Modular
Full Range of Finishes
Thermally Efficient.
Low Maintenance.
The building sandwich panels used feature thermo conductive properties and an insulated floor perfectly suit this type of project. A steel door and a small number of windows are usually installed in the units (depending on the purpose and the needs). We also produce containers for catering, office and other services.
The portable storage units incorporate the highest quality materials, manufactured with a steel framework. Depending on the size, the containers can be delivered dismantled or complete and transported to the construction site.
For more details either fill out the form or call us on 01782 561 110