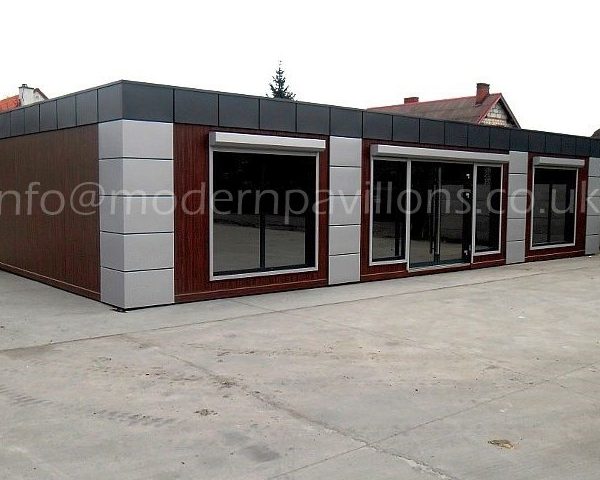 Modular buildings are simply any building, residential or commercial, that is constructed in a manufacturing location rather than a construction site.
The benefits of erecting a building in a factory are that the construction timeline is not impacted by the weather conditions. For example, the construction site may not be ready for the construction to begin due to freezing conditions as well as wet or flooded conditions, or it could be that the site has not been cleared and graded allowing for an appropriate level construction site.
The factory environment is indoors, climate controlled, and constructed by certified professionals in the modular building world. As with conventional construction, factory personnel are supervised by a project manager and the building is built to the necessary building codes. The building is inspected at the multiple stages of construction by a 3rd party engineering firm responsible to the council for which the building is being erected, and upon completion, is given an official seal of approval from the engineering firm. Whilst this process is taking place, the construction site is being prepared. Or in the instance of inconsistent weather, while it is either snowing or raining, the building is being constructed indoors away from all these possible distractions.
The term modular is in reference to sections of the building that are built elsewhere and delivered with flooring, wall covering, electrical, and mechanical components complete to its eventual destination i.e. the site of construction. The modules are transported 'over the road' by a transportation company, and the type and size of the modular building will determine how it will be placed and delivered.
For example, a modular building that is 24' x 60' will consist of two 12' x 60' modules and will require two transportation vehicles. Therefore, a 36' x 60' modular building will be made of up three 12' x 60' modules and require three transportation vehicles for delivery. It's as simple as that!