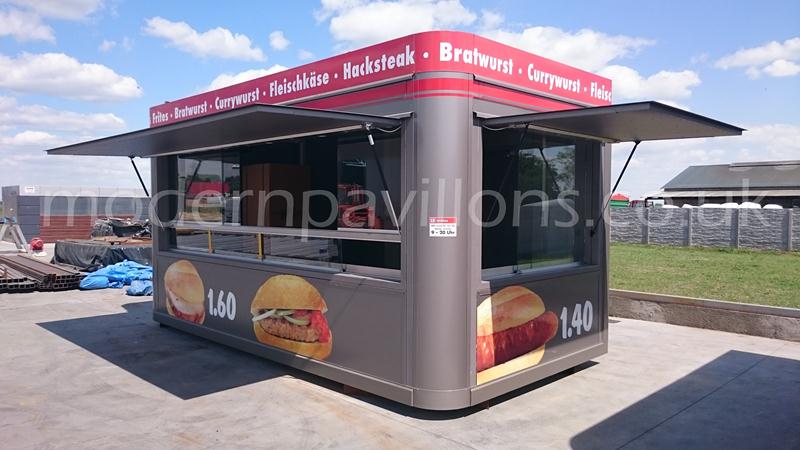 Modern Finishes & Styles
Extraordinary Modular Catering Units, at an Affordable Price...
These Portable Modular Catering buildings are perfect for busy and crowded places, locations that guarantee to have hungry/thirsty people passing, in demand of something to eat or drink quickly. A few examples could be a burger bar, pizza parlor or any other kind of food or drink. And as always, there is no difficulty in relocating our catering kiosks if you seek a more profitable location.
Ideal for Bars, Pubs, Restaurants, Fast Food, etc.
Mobile and Modular
Full Range of Finishes
Thermally Efficient.
Low Maintenance.
Catering Units are mobile and modular, so not only can they be moved to a different location, they can also be expanded! You can also have a kitchen/seating areas and toilet modules.
We provide a large range of tiled and painted finishes, for both the exterior and interior.
Built using a system of lightweight construction 'sandwich' panels and are primarily used in the catering industry. The panels we use to make these units are very well insulated, reducing the costs of heating in the winter.
Our catering units not only look fantastic, they are very low maintenance and last for years.
For more details either fill out the form or call us on
01782 561 110