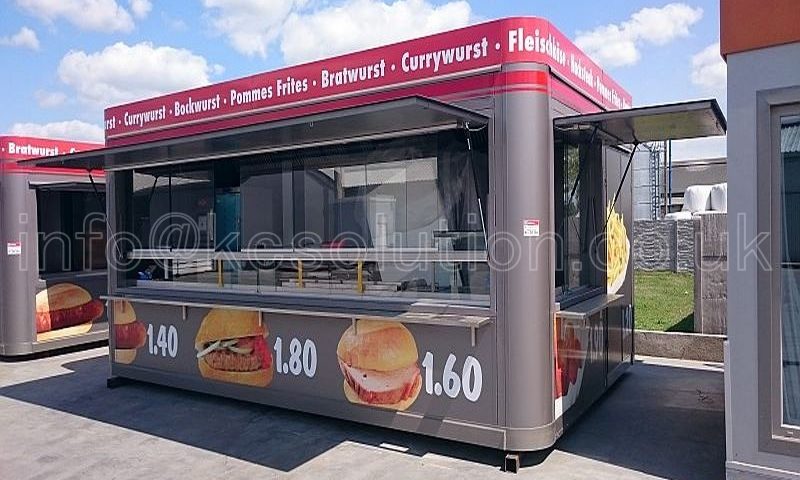 Why Modular Buildings can fulfil your needs for the space?
Our modular buildings are designed in order to fit the space to your needs. Whatever your idea for the space – office, storage, manufacturing or any other – at KC Cabin Solutions Ltd we will discuss it with you in detail in order to meet with your idea of the space.
We find series of catering units designed and manufactured for Kaufland, German hypermarket chain, as an interesting example of versatility of our modular buildings. These units are easily transportable from location to location. Units are also functional. With regards of the visual design and functionality of these units, every detail was manufactured for the purpose of catering unit including window solutions as well as space for advertisement. Each unit is manufactured exactly the same as part of a series and spread out into different locations around Germany.
As a client, during the process of designing, manufacturing and installing modular building of your choice, you will be advised on types of solutions available within the design in order to create perfect space fulfilling your needs.
We hope you enjoyed our realization idea of the week.
KC Cabin Solutions Ltd