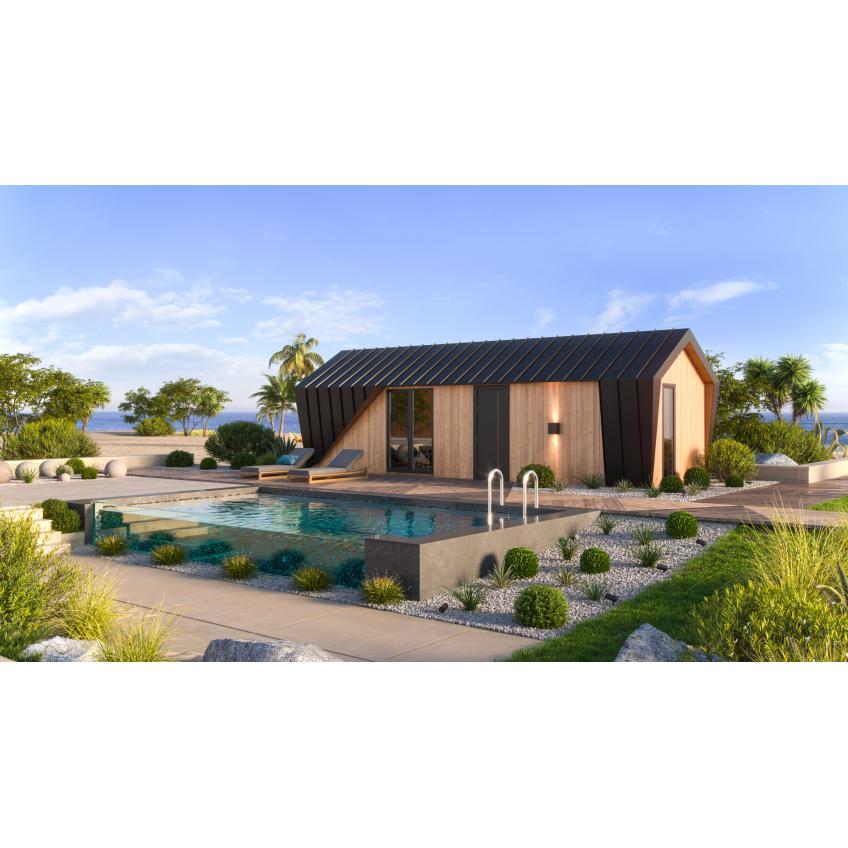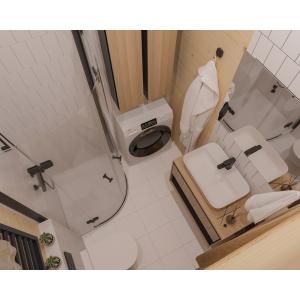 Each new building is an exciting endeavour opening up new possibilities. Always in search for more; more ideas, more design options, more versatility in building use, we continue to strive to provide the highest quality buildings. 
Timber Frame Construction
Our new offer of a timber frame building, a fully mobile modern structure based on solid construction, is an exciting addition to our modular technology. The building can be used in a number of ways. It can serve as a garden office, a bespoke garden building, an insulated summer house, and more. Depending on the clients' ideas and needs the building can be converted via interior decor into the desired use. Made on a solid construction; combined Scandinavian timber, and patented technology, this mobile structure is versatile and comfortable. 
Comfort and Stability of the Structure

The weight and stability of the structure differentiate it greatly from other similar in size and construction mobile buildings. Thanks to this you will not feel that you are inside a mobile structure at all. In this year-round building, made with the use of high-quality materials, which include modern furnishing, you will feel the comfort of a hotel room. 
Interior Decor
The kitchenette is equipped with an oven, a fridge, cooker hood, induction hob, and a sink. The bathroom has a shower enclosure, wall cabinets, radiator, bathroom sink, wall hung toilet with a slow-closing seat, towel hangers. The floor in the bathroom is tiled. The walls in the bathroom are partially tiled. The bedroom furniture consists of a double bed with a mattress, two tables, a chest of drawers, a chandelier in modern design. In the living room, there is a high chest of drawers, a TV cabinet, a fold-out sofa, and a wall shelf above the chest of drawers. All in contemporary design. 

Contemporary Design
All the furnishing and interior décor are in a contemporary design. Materials are chosen carefully and thought through in such a way so that the building is ready to use while at the same time the décor can be rearranged or added to. This makes the structure more versatile, user-friendly, and adaptable to different purposes. Additionally, we install soundproofed partition walls in the building with wooden doors. Electrical installation and heating are also installed. 
More About the Structure
The building is in a ready-to-move-in condition. At the same time, the building can be changed/adapted by our clients to match their needs. This can be done via interior decor adaptations. If you would like to know more about this new building offer, including the floor plan and detailed specifications please check out our website here or contact us via phone/email.