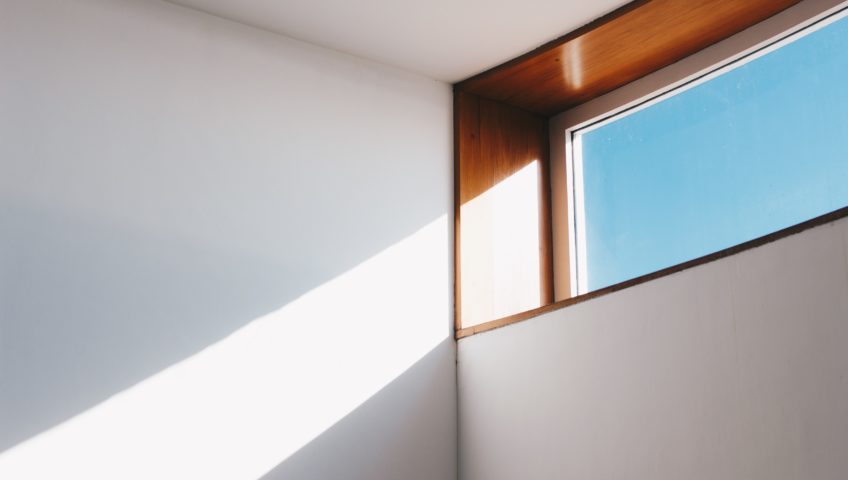 Natural Light
Possible uses of modular buildings are many. Our clients use our modular structures for various business types. It usually means that there are people working in most of those buildings on a full-time basis. Our designs always consider the amount of natural light needed in the building and, unless our client has different needs, we strive towards maximum amount of natural light.
It is generally believed that natural light has many benefits. There is the obvious Vit D content which we get from sunlight. There is also another important natural light factor which we would like to focus on; it is the positive effect of the sunlight on our mood.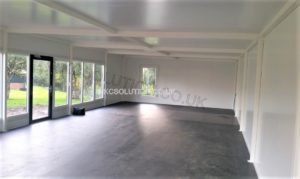 In order to confirm our belief of positive effect of natural light on people, we decided to do a small survey among our employees. Results of the survey confirmed that all of our employees agreed on the positive effects of natural light onto their mood as well as noticed rise in their energy levels which often lead to a rise in their productivity. Lack of sunlight and short days during winter were associated with lower mood.
It is a fact that the lack of sunlight can affect some of us more than we may anticipate. Seasonal Affective Disorder (called SAD) is similar to winter depression and many people suffer from it every year. A physician may suggest the use of SAD lights amongst other treatments. SAD lights are a type of lights designed to imitate sunlight. Exposure to SAD lights is said to help with lifting your mood and many people use these with good results.
The reason why we talk about it is not to give you a medical advice as this is not our expertise. We talk about it because we believe that the sunlight performs an important role. Knowing that there are medically certified lamps imitating the sunlight in order to lift our mood is a proof that we are not alone in thinking this way. 
We also believe in solutions. There needs to be a combination of both types of light present, natural and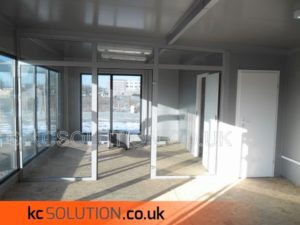 artificial light, in successful interior design. When there is not enough natural light, either because of insufficient space for windows or simply because of bad weather conditions, the artificial light comes to the rescue, but the sunlight can never be replaced. This is why we offer designs where employees and business clients can benefit from a large amount of natural light. To produce the design maximizing the amount of light in the most convenient way is to know the purpose of the building as well as to know our clients' needs. This is why the conversation with our clients is the most important part of the designing process.
It is also important to say that too large amount of natural light can potentially be distracting and bothering. This is particularly when an employee would be made to work for hours exposed to a large amount of strong natural light. It could cause an eye strain and be simply distracting. In order to avoid problems like these, may be enough to carefully consider the design of the building, particularly when it comes to the size of windows as well as their position. In addition, you can consider purchasing blinds or shades.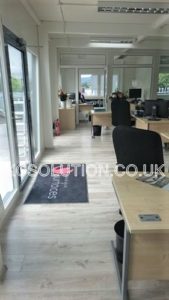 There are many types of shades and blinds with light filtering features, allowing you to enjoy the sunlight but reducing its strength. You can also choose UV protection shades which are smart looking. These shades will let you enjoy the view, as well as enjoy the sun, while at the same time reducing its strength again. The way we position furniture within the room is also important. We can avoid areas of direct sunlight when we position our office desks. 
We have confidence in positive effects of natural light on people working in bright spaces. We also think that natural light creates a positive atmosphere for clients who are visiting those type of spaces. Finally, let's remember that natural light will not only enhance our mood and attract more clients. Natural light equals windows through which we can view the outside. A view of the outside can influence our mood in a positive way again. The subject of positively enhancing our view of the outside in order to lift our mood will be discussed in a separate article.
Copyrights KC Cabins Solutions Ltd © 2018 |Any medically related information provided in this article is NOT intended as a medical advice. It is provided for discussion purpose only.|