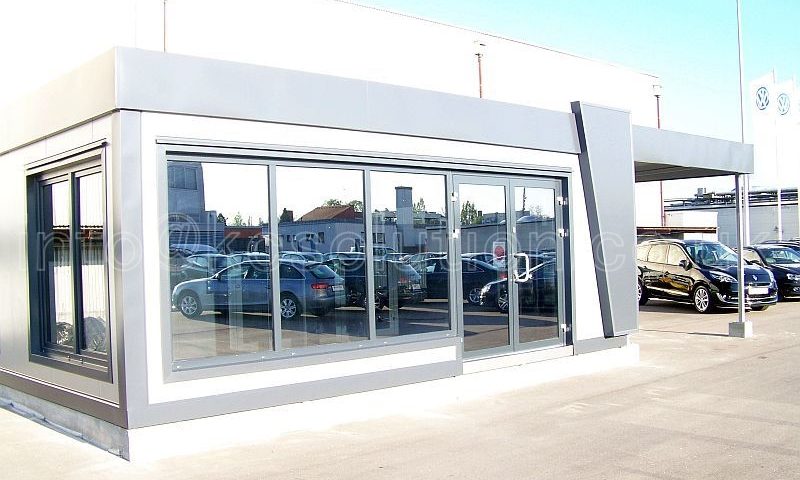 What is a Modular Building?
What is a Modular Building?
Modular buildings, offices, etc. are erected from two or more individual steel-framed modules. Modules are connected end to end, side to side and in multiple storeys to generate buildings of size and configuration to suit the individual requirement. The individual modules are delivered to site fully fitted out, in preparation to be craned into the correct place and installed efficiently and as fast possible. Accommodate from one to 10,000 or more people in a high quality modular building. All modular building systems from KC Cabins meet all permanent building regulations, providing versatile buildings suitable for long-term use. They can accommodate large numbers of people and are designed to meet all customers' specific requirements. They are widely used by schools, universities or business of all local authorities, hospitals and healthcare providers.
Modular construction is rapidly being recognised as the best sustainable solution to the environmental challenges of modern construction. What's more, because a modular building is made up of individual modules, it can very easily and safely be expanded, be reduced in size or reconfigured to fulfil your ever changing requirements.
Modular buildings may be used for long-term, temporary or permanent facilities, such as construction camps, schools and classrooms, civilian and military housing, and industrial facilities. Modular buildings are used in remote and rural areas where conventional construction may not be reasonable or possible, for example, the Halley VI accommodation pods used for a BAS Antarctic expedition. They can also be used in areas that have weather concerns, such as hurricanes.
Modular components are typically constructed indoors on assembly lines. Modules' construction may take as little as ten days but more often one to three months. Completed modules are transported to the building site and assembled by a crane. Placement of the modules may take from several hours to several days.