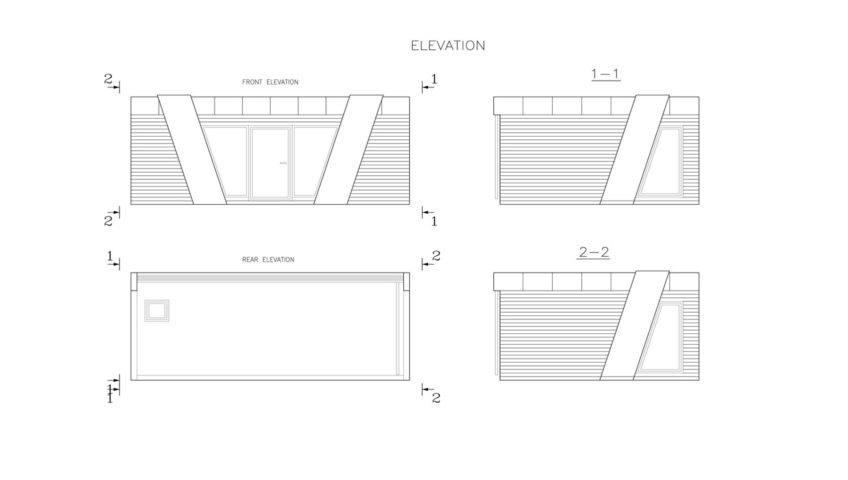 Floor Plan
When ordering a portable building, decisions regarding the floor plan could be seen as moments of reality. Moments which are very important as those decisions will impact long term use of the building. It is lovely to have the freedom to choose where things are in the space. At the same time though, it may turn out, that there are certain restrictions that may have not originally been anticipated by our clients. Restrictions which may affect choices regarding the floor plan. Examples of those could be building control requirements or local council stipulations. Those restrictions may mean that as exciting as it sounds, choosing a floor layout can also be a difficult endeavor.
There always is a way forward. A more complicated solution may be more costly. Knowing what is quicker and easier often opens up a way forward. We can then look at the floor plan with excitement realizing that we are in fact free to guide the designs as we want them and our imagination will flourish.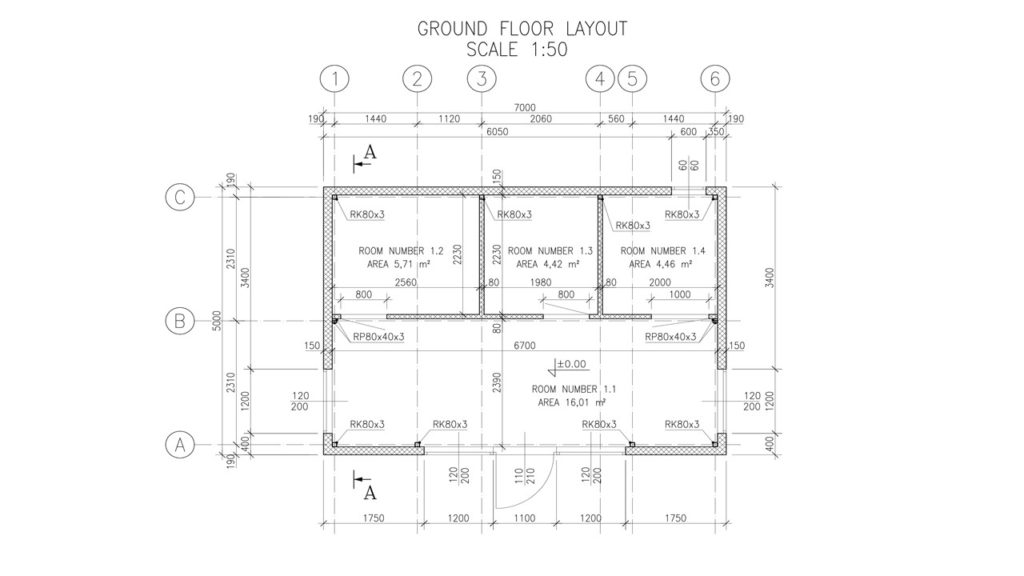 The first advice which we could give regarding the floor plan is to think of the building as a long-term investment. Buying a building equals spending money. Using a building has a real physical impact on the daily life and work of our clients and their employees. This means it is better to think long-term when investing money in the building. This way we will make sure that the money we spent is well invested. Thinking long-term may also save us some money in the long run. It is worth asking ourselves some questions; Do I know what will I want to do with that building in two years' time? Maybe I will want a larger building? If so, it might mean, two years down the line I will be in the process of selling this building and buying a bigger one. If that is the case, maybe it is worth considering making the current order slightly larger straight away? It may be that just 1- or 2-meters larger unit may save us money in the long run. Are there any other long-term solutions I may want to consider?
Additional advice would be regarding the use of the building. As mentioned above, building control, as well as local council, will have their requirements, and those may have an effect on the building plans in one way or another. Requirements will have a lot in common for similar business types. It is, therefore, worth to know a bit about requirements relevant to your business type. Similar regulations will be relevant to food providers as opposed to beauty salons. It is important to know if clients will be entering the premises or whether only employees will be working in the space etc. Other types of requirements may be relevant to localization of the building. Knowing more about regulations will help to avoid last-minute changes to the plans.
KC Cabins helps with advising on the above but it is also important to consult building control and local council. When acquiring a building, clients are waiting in anticipation for its arrival. With a bit of knowledge on the above, the decision process regarding the floor plan can be a simple and very much exciting process. We are here to help.