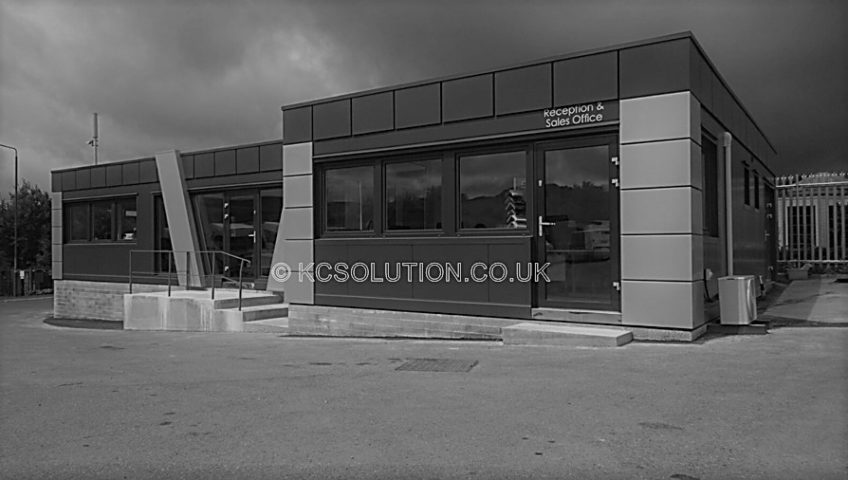 Post-war Prefab Housing
Today we are going back in time once again to talk about history of prefabricated modular buildings. In one of our previous articles we spoke of one of the first records of this type of housing. It was created by Henry Maning and then transported to Australia where many more of those buildings were erected not long after.
Today we will discuss prefabs; prefabricated houses which were erected in great numbers here in United Kingdom after the Second World War.
After the start of the Second World War house building has stopped. Many of the houses where damaged or completely destroyed by bombings. This created housing crisis which after the end of the war needed to be resolved. Because housing was in great demand resolution needed to be quick and prefab houses could be quickly constructed to fulfill those demands. Soon after factories were no longer in need for military production, Emergency Factory Made Homes programme started. Factories would start working on producing required elements for prefab house construction in order to assemble as many houses as possible in the shortest possible time. As you can read on Prefab Museum website "There were four main types of temporary bungalows manufactured in great numbers in the UK after the war – the Arcon (steel frame), Uni-Seco, Tarran (both timber framed) and aluminium alloy AIROH B2 which was manufactured from recycled aircraft" (Prefab Museum, 2017).
Prefabricated houses were erected in many parts of United Kingdom as a temporary housing which was expected to last up to a decade. Many of those houses are still here today and people live in this type of housing around the country.
Regeneration programmes for residents of prefab housing estates are ongoing. In order to improve housing conditions many of the prefabs are being demolished and new houses are being built. An example of such housing could be Excalibur Estate in South London which is on its last phase of regeneration (L&Q, 2017).
There are many prefab lovers which regret demolition of this type of housing and who see prefabs as important part of our history and as museums full of memories.
Because of those people who believe in preserving prefabs, or at least in preserving memory of those houses, an online museum has been created. This online museum has been named Prefab Museum. To serve as an archive for prefab housing in United Kingdom this online museum started as a physical museum and later on has been moved online. Broad range of information about prefabricated housing and their locations, which you can find on their website, is notable. During visit to Prefab Museum website it quickly becomes clear that locations of prefab houses, still existing all over United Kingdom, is larger than one may expect.
Follow the link for Prefab Museum; http://www.prefabmuseum.uk/
Retaining memory of history of prefab buildings is significant as those buildings are an important part of our post-war history (Prefab Museum, 2017).
During post-war housing crisis prefab houses turned out to be the rescue. It is understandable that many of the people living in this type of accomodation feel nostalgy and regret when those houses are being demolished in the name of progress. While we are looking at the progress around us, we can still cherish remnants of our history. We can also remind our young generations to keep asking questions such as "when?", "how?" and "why?" we progressed to be the society that we are today.
Online Prefab Museum reminds us about it. Reminders are also existing structures of those buildings. Prefabricated houses have become a symbol of new beginings and of new hope for many people living during post-war times. For people living in those houses, it was the new start.
This history is something that is worth remembering.
Sources;
L&Q (2017), available at https://www.lqgroup.org.uk/about/media-centre/urban-regeneration/excalibur-estate/ (Accessed October 2017)
Prefab Museum (2017), available at http://www.prefabmuseum.uk/ (Accessed November 2017)