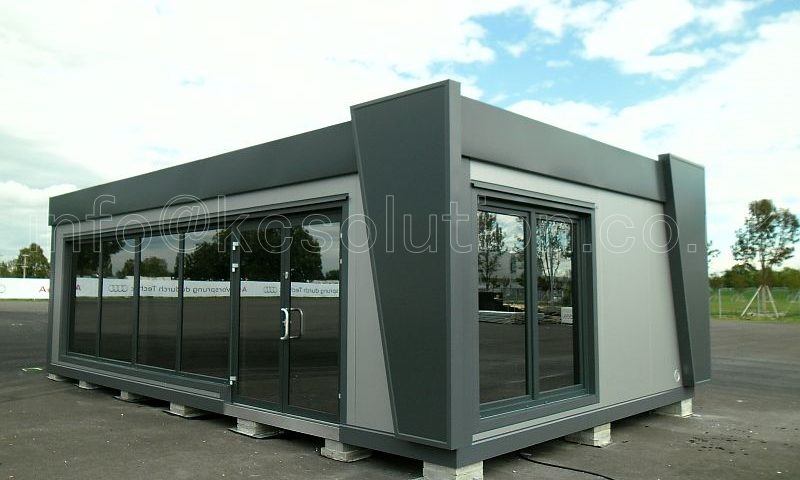 Site Preparation /concrete blocks/
Possible options as a ground base preparation under a modular building are as follows;
– concrete base
– concrete blocks
– jackpads/easypads
– plastic building base (often referred to as a summer house base or shed base)
We discussed concrete base as a ground base preparation option in one of our recent articles. Today we will be discussing concrete blocks. The main advantage of concrete blocks over the concrete base is the fact that they are ready to buy and use off-the-shelf. It means that you don't need to worry about extensive preparation and drying process.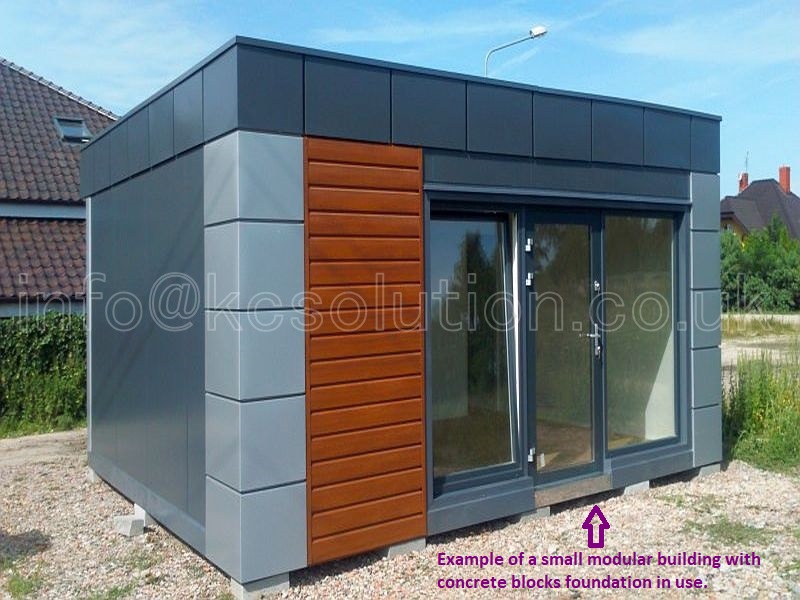 Our team will advise whether concrete blocks are sufficient to use as a ground base under our building. Our architect assesses the size of the building and gives advice on the type of foundation needed.  As part of planning permission process, the local council will advise whether the ground surface present is suitable for construction. The nature of our buildings is not permanent but portable which means that in most cases there is no need for additional ground surface tests. 
Important information you need to know about concrete blocks is how to lay them down. This will be drawn out by our architect during the designing process. A contractor can then lay down concrete blocks for you. If you have some experience with this type of work, you could potentially lay them down yourself. A level of concrete blocks is most crucial and will be checked by our team prior to modular building assembly so that it can be slightly adjusted if needed.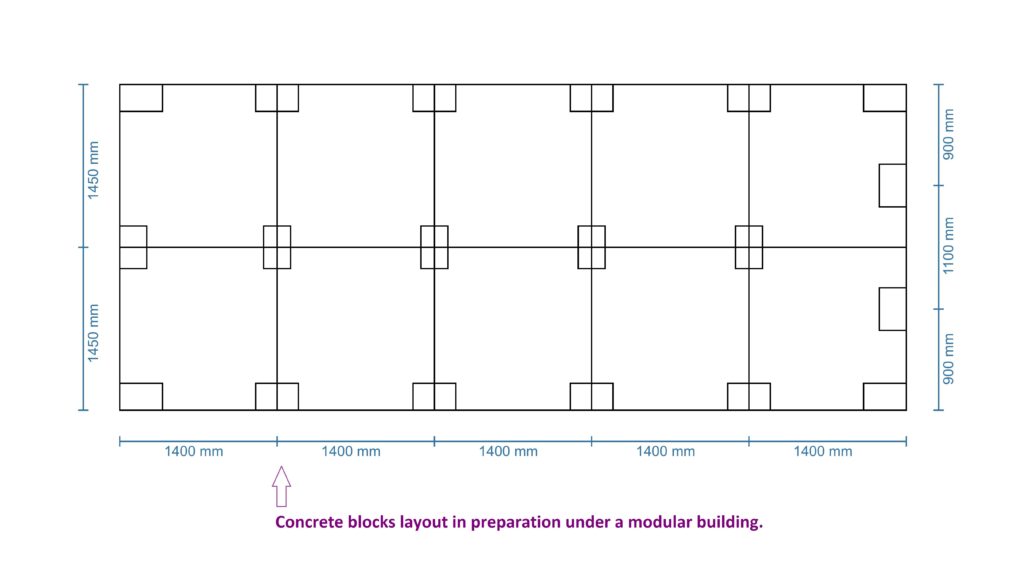 When concrete blocks are in use though, you are left with empty spaces under the building. Some clients are not keen on an overall aesthetical look of the building exterior when they are left with those empty spaces within the foundation of the building. For every problem, there is a solution though. You can get rid of those empty spaces. The simplest way to do that is with the use of cladding, particularly metal cladding. Another option could be with the use of plants. In a separate article, we will be discussing more extensively some of the possibilities of making the exterior of the building look more appealing.