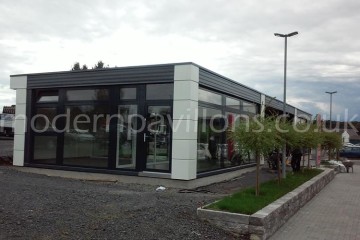 What Is A Modular Office?
If you've ever been in a situation before where you have found yourself struggling to achieve the space that you need, you probably already know that constructing an office from scratch is a daunting and worrisome building task that can bring horrifying visions of high costs, irresponsible contractors and unforeseeable weather related delays. However, there is an alternative available, and this involves using modular offices. Modular offices, also referred to by some as a prefabricated construction are a quicker and more cost effective way to get an office where you need it as soon as you need it there, lessening your frustration and wasted time.
In simple terms, a modular office is a construction that has been built in a factory using the same kinds of materials that are typically utilised for traditional construction. Instead of being built in one entire piece, the modular office is broken up into individual modules that can be quickly and effectively transported and erected at any site. In most cases, anywhere up to ninety percent of the office will be built within a factor, and this includes the walls, carpeting, ceilings and electric. Once the construction of these parts is completed, the modules are then assembled on site to provide a professional looking, functional office that is capable of being expanded should you find you need just a bit of extra room.