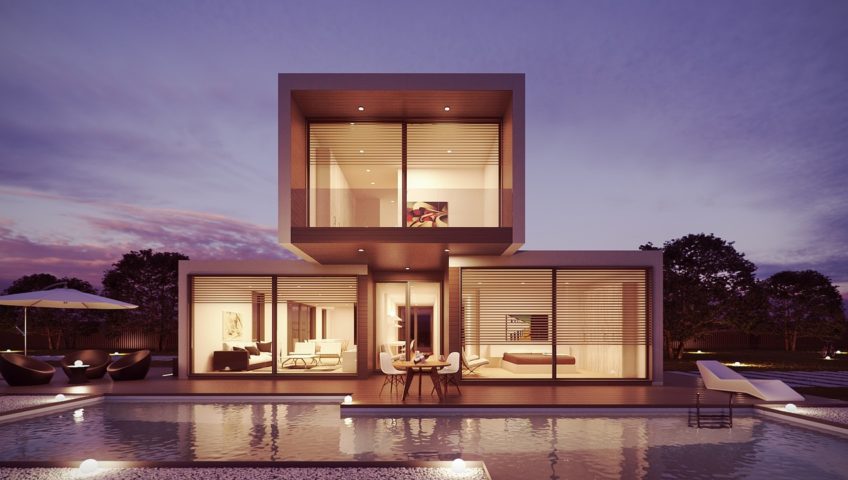 Artificial Light, part 2
There are certain types of lighting you may want to have in mind when deciding on interior design of your modular building. Continuing the subject of artificial light, we would like to talk about general use of light within interior design. Some basic lighting types are as follows; ambient light, task light, accent light and decorative light.
Ambient Light
The main light used in the space is called ambient light. Ambient light function is raising lighting levels in the room to enable seeing clearly while performing tasks/activities the room was designed for. As an example, in an average interior, the main ceiling lamp will be the source of ambient light. Its functional role is the most important in the room. Depending on the space use, living room, hotel, hospital, office, store etc, ambient light levels will vary. For commercially used spaces light level requirements are calculated per square meter/feet. Sometimes, natural light can also be referred to as ambient light.
Task Light
Second functional light is called task light. Task light, as the name hints, helps with performing tasks. This is particularly used in spaces where the light already present is insufficient. Reading lamp is the most common example of a task light. Task light may also be required to be used by various types of workstations or while performing art/craft/design jobs and more.
Accent Light
Once needs for ambient and task lights are met, there are two additional categories which are exciting to focus on. Those two categories are accent light and decorative/or aesthetic light. Accent light is usually used to highlight the presence of an artwork or an object. It can also be used in order to highlight particular area of an interior.
Spotlights are frequent choice option for accent lighting. There are many different types of LED accent spotlights you can choose from. This type of light can transform the room into captivating space where your potential clients will be more likely to spend more time in. With accent lighting you can produce a cosy atmosphere within the room. It will work very well in relaxation areas as well.
Decorative Light
Just like the use of statement piece in your wardrobe, decorative light could be the highlight of the room. Decorative light could be a floor lamp, a wall lamp or a chandelier. If used in the right way, decorative light will finish off interior design of the room flawlessly. At the same time, it can also provide a practical function by lighting up certain area of the room. Potentially, decorative light could be used as/or instead of an accent light and vice versa. Decorative light can even be part of an ambient lighting.
For an office, you may not necessarily want to use too much of both accent and decorative lighting. Adding small highlights into the space will add character and will not only attract clients but will also help your employees feel comfortable and welcome in the space.
Accent light you may want to use in order to accentuate graphics or company name/logo, etc. For office and commercial spaces, a good place for accent light is also outside of the building. Outside, light can be used to accentuate building's architecture, entrance or pathway, as well as company name and logo.
Lighting design is one of the most pleasant adventures of interior design, mainly because most people are very sensitive to different types of light. Simply testing a light unit by lighting it up will instantly trigger certain emotions in your response. This is particularly the case with accent and decorative light. This response can be seen as your personal guide into what type of light you want to choose.
The choice of ambient light will need to be more pragmatic because as explained above, ambient light's strength is usually calculated. Regarding ambient light, there will still be plenty of options when it comes to the lamp designs.
There is room for testing ideas and range of options to choose from when it comes to lighting design. Enjoy the adventure.