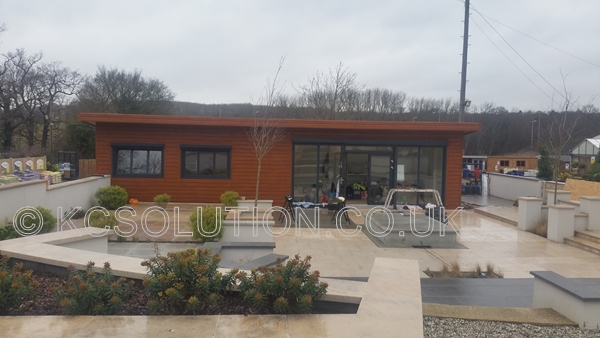 About History
This week we would like to talk about the history of modular buildings. As a commercial space, modular buildings may seem relatively recent pursuit, but as an accommodation, this type of buildings are here longer than you may realize. Prefabricated at one location and transported to another, this type of accommodation was used as a quick and cheap housing, depending on the needs at the time.
Today we will talk about the first record of such an accommodation which was started by London master carpenter Henry Manning. Advertisement for such cottages has appeared in 1837 in South Australian Record as Manning Portable Cottage. Manning prefabricated modular panels which could then be exported and put together in order to create an immediate house for people in colonial Australia. Through the 1840s and later, hundreds of Mannings' buildings were erected in Australia. You can visit one of his buildings In Adelaide, Australia, which is there till now. All Manning buildings including the one in Aledaide were prefabricated in London. This particular building served as a meeting house and you can view pictures of it and find some more information about it at http://adelaidecityexplorer.com.au/items/show/109 as well as at http://www.adelaideheritage.net.au/all-site-profiles/quaker-society-of-friends-meeting-house/ . Its construction made of timber and iron pillars shipped on board of 'Rajasthan' ship arrived at Port Adelaide in 1940, was built in June and currently is considered one of the oldest religious buildings in the city.
Featured photo within the article is one of K C Cabin Solutions portable buildings but if you would like to see photos of Manning Portable Cabin please follow links within the article. As you can see, history of portable buildings is rich and we will be continuing this subject in the future to give you some more exciting information on modular buildings.