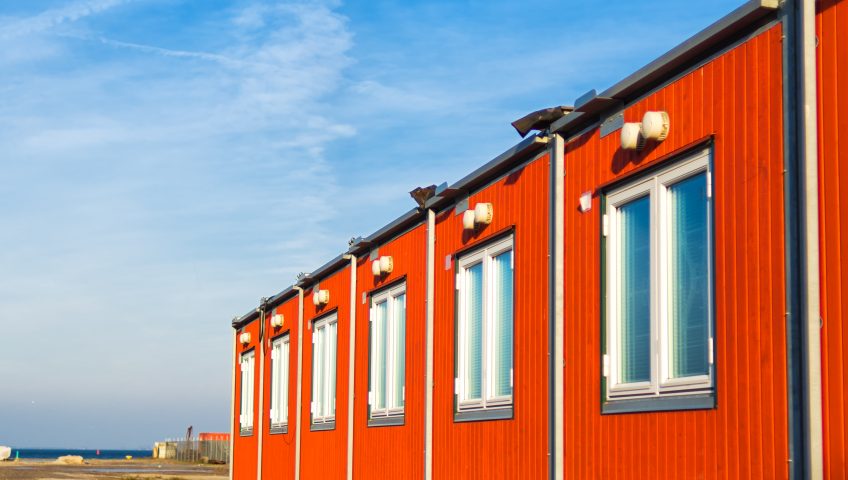 The number and quality of campus facilities has become a competitive gain in the quest to improve the campus experience by increasing student enrolment, enticing the best and brightest faculty for teaching and research, and address overcrowded student housing. In recent years, more universities have made strategic decisions to allot additional resources to capital construction projects to build academic buildings, dorms and other student accommodations, labs, recreational facilities, child care centres and other campus structures.
But the question still remains on many campuses are one of space and where to put all these new students and buildings?
To address the need for new buildings, much of campus site planning comes down to the ability to build in constrained spaces, either adding on to an existing building or building an entirely new structure in an area already crowded with buildings and people.
Modular campus construction may offer the most economical and safe solution for building in tight, often urban spaces with an important added benefit: most institutions have aggressive timelines. According to the Modular Building Institute, modular are up to 50 per cent faster than conventional construction.
Here's how a building constructed off site can make your campus space planning headaches go away.
1.       Easier access to tight spaces
2.       Less site congestion and disruption
3.       Safer construction in tight environments
In today's economy of tight budgets and escalating construction costs, all types of educational institutions can use modular construction to plan around campus building site constraints, including:
Public schools
Charter schools
Primary education schools
Secondary education schools
Private schools
Trade schools
Technical schools
Day cares
Montessori schools